Our Commitment to You
There are so many ways we are committed to your real estate success. As Certified Negotiation Experts, we are highly trained to ensure we are working in your best interest to achieve the highest level of results in your purchase or sale.
Jamie is among the top 3% of real estate brokers in the United States who have earned the designation of Certified Residential Specialist. That means countless hours of additional training, education and skills. It's a designation that must be maintained annually with high level continuing education.
As an Accredited Buyers Representative, Jamie is among just 2% of Realtors who maintain an annual membership with a commitment to serving buyers at the highest level.
Meet the Team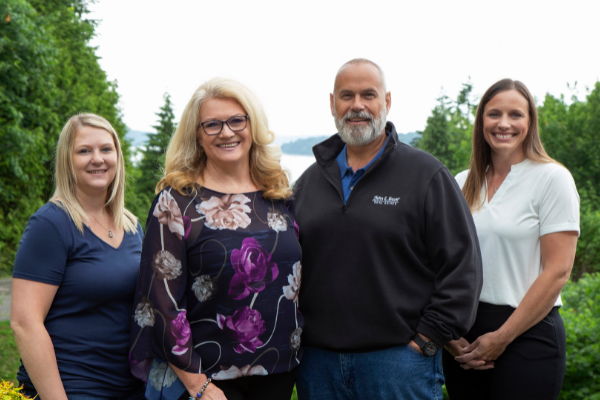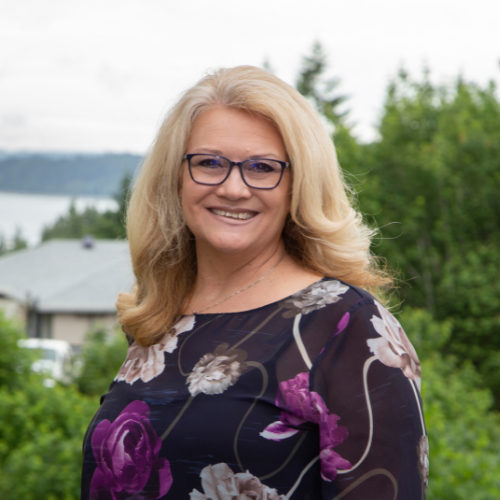 Jamie Jensen has been helping buyers and sellers achieve their real estate goals since 2009. Working primarily in Kitsap and Jefferson County, Jamie serves her clients wherever they have a need. It's not unusual to find her selling homes from Sammamish to Federal Way, Maple Valley, Seattle, Sequim – and everywhere in between. She works primarily by referral and is so grateful to clients and friends who continually trust her with their real estate needs, and refer her to their friends and family for her professionalism, market knowledge and integrity. Jamie is a Certified Residential Specialist, a designation held by only 3% of Realtors in the US. She is also a Certified Negotiation Expert, Accredited Buyers Representative and Senior Real Estate Specialist. She focuses a great deal on continuing education and making sure she is up on all the best ways to make sure her clients are ahead of the game in the real estate market.
Outside of Real estate Jamie loves to travel! Most often the travel takes her to Maui, but occasionally other wonderful places around the Globe. Italy is always a favorite, but an adventure on an African Safari is near the top of the Bucket List.
Jamie also spends time giving back to the community. Currently serving on the Board of Directors for Kitsap Shop with A Cop, and the Kitsap County Sheriff's Benevolent Foundation. Her previous careers in Broadcast Television and Non-Profit Marketing and Fundraising are put to good use helping organizations raise money and awareness. Jamie is also a 2020 Graduate of Leadership Kitsap.
Jamie is married with two adult children and two grandchildren who are great little real estate helpers. She is proud to lead the team of Brokers of the Jensen Realtor Group with a commitment to serve all of our clients and friends with the highest level of Service and Integrity. She would be honored to help you reach your real estate goals too.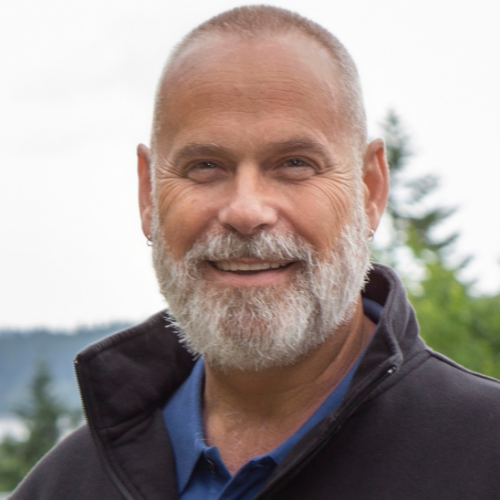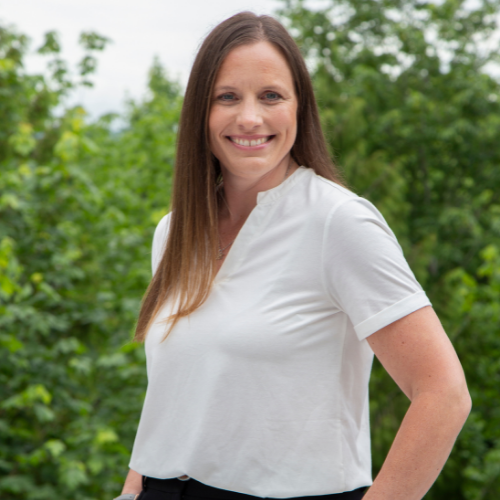 Lindsay is a lifelong Kitsap resident, born, raised and returned to her home after supporting her husband James in his Navy career. With her husband of 26 years, they have two adult children who have chosen Kitsap County as their home. Prior to joining John L. Scott, Lindsay ran and recently sold her women owned family company after thriving within the industry for 11 years. Her new business adventure as an energetic, compassionate, kind-hearted real estate agent is grounded with family values first approach. Lindsay stands fully committed to her clients and genuinely enjoys being a part of the home-based investment for their own family.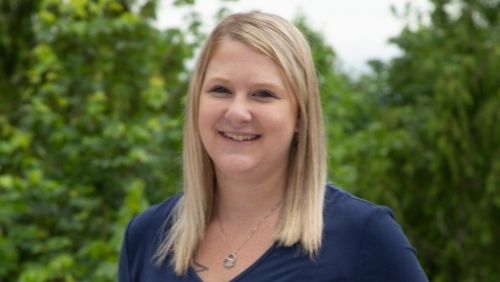 Liz is a lifelong resident of Washington State. She grew up between Mason and Kitsap counties and is now settled in Kitsap County. She is engaged and they have 3 young children. Prior to her interest in real estate she was a licensed insurance agent working for GEICO Local office in Silverdale. She just recently got her real estate license at the end of June, but she does have a client under contract already. She is looking forward to working with many more clients and getting them under contract fast, as well. She will be committed to her clients and will listen to all the needs and wants. She can't wait to be of assistance to them or anyone that is looking to buy or sell a home.
Education is at the core of our continued growth in our real estate business.
With additional designations at Certified Seller Representative and Certified Buyer Representative - we are prepared to help you in whatever real estate endeavor you find yourself in.
Our mission to is ensure that YOUR real estate goals are achieved. It's most important to us that we can work together to get your home sold for the most amount possible, in the timeframe that works for you, and in a seamless transaction that alleviates the stress that comes making some of the biggest financial decisions of your life!
When it comes to buying a home, the mission is the same - to ensure that we are doing everything we can to meet your real estate needs. To find you the home that will best suit your needs and desires, to do it at the value that ensures you are making a strong investment, and in a timeframe that allows you to work through all of the details in a calm, reasonable manner.
No question that buying or selling a home can be a huge, emotional decision. Our goal is to make sure that you are as comfortable as possible with your decision and that in the end you are happy, satisfied and feel like you were treated with respect.
Take the time to read
"What My Clients Say About Me"
for recent reviews of our service as brokers. Let us know how we can serve you!
As John L. Scott brokers, our mission is transactional excellence and client satisfaction. That means we work tirelessly to make your home buying or selling process as efficient, stress-free and lucrative for you as possible.
Representation
We take pride in offering high-caliber full-service residential real estate expertise. Our clients are our top priority, and we focus on delivering the best possible results for them.
Expertise
The real estate market is hyperlocal, seasonal and temperamental—in other words, it can change on a dime. Technology has made information more accessible to everyone, but it can be difficult to keep up with recent events that affect home values. The benefits of working with a licensed real estate professional go far beyond what a mobile app, online video, or website can do.
We provide our clients with information on market seasonality and information relevant to what is happening in their specific neighborhood. This customized analysis includes recent comparable sales that factor into an offer and acceptance strategy.
Negotiations
Successful negotiations help move a conversation forward and transform the process into an agreement that's a win for all parties. Negotiation is not only a skill, but a mindset. We keep our clients' best interests top of mind as we negotiate on their behalf.
Transactional Excellence
We are dedicated to transactional excellence for every listing and sale. What this means for you is that we oversee every detail of the real estate transaction. The transaction is far from over once an offer has been accepted. We monitor inspections, appraisals, title, escrow and loan processes. Communication and collaboration with all the partners and parties involved with the transaction ensures a smooth and timely closing. We are committed to our clients before, during and after a sale.